The Collection of George Young

George Young passed away on August 1st, 2005 at the age of 93 in Yuma, Arizona. George grew up around Boise, Idaho and graduated from Leadville High School in 1929. Soon after, on the 4th of July, 1934, he enlisted in the U.S. Army and continued until retirement in 1964. George progressed to the rank of Senior Master Sergeant which his how he got his nickname "Sarge". His main job in the Army was as a cook where he developed special skills of baking. Another interest during that time was collecting sea shells. I had the opportunity to see some of the beautiful specimens that he collected while stationed at Okinawa.

Later in life one of George's favorite activities was collecting fluorescent rocks and minerals. Below are some photos of his cabinets as well as some individual large specimens.

His goal in putting this collection together was to delight and educate others, and his wish was that the entire collection would eventually go on display. He got his wish and George's cabinets are now being shown at Kenny's Rock Shop in Palo Verde, California. You can find Kenny's Rock Shop on Hwy 78, 18 miles south of Blythe. For further information contact Dale at the shop at (760)854-3362.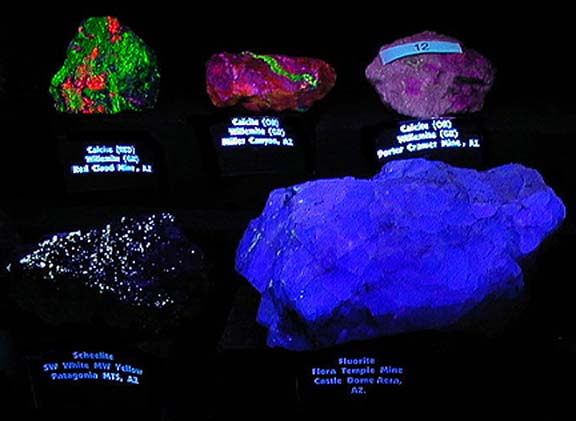 A Cabinet with Arizona Fluorescents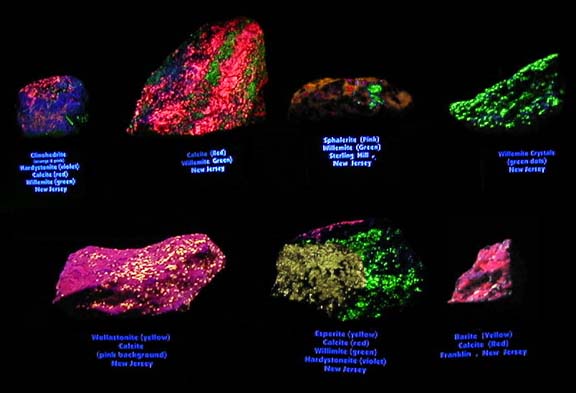 A Cabinet with Franklin Fluorescents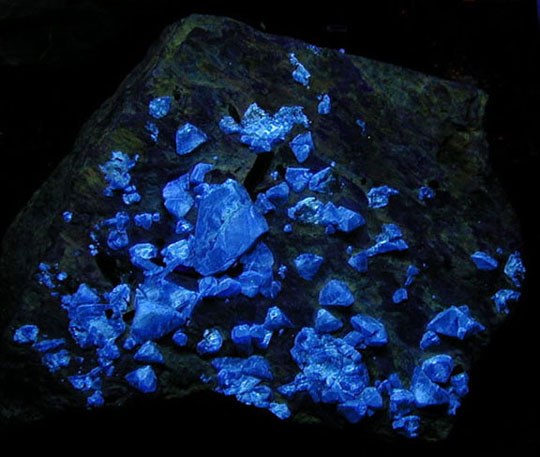 George's most prized piece, a superb example of Benitoite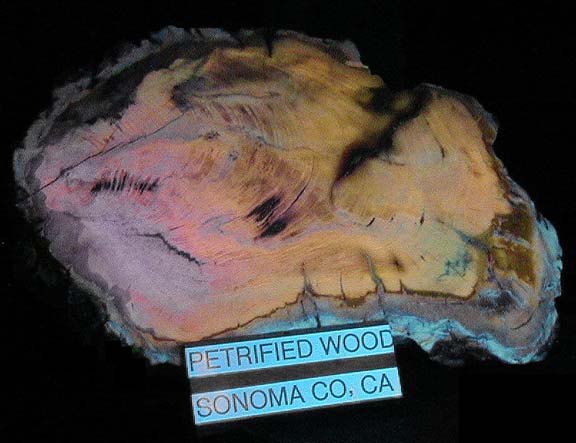 One of the many slabs of petrified wood that also happens to be fluorescent
A magnificent specimen of Calcite from Charles B. Ward Fluorescent Minerals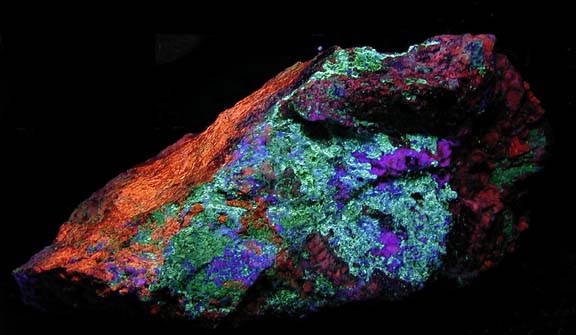 A large and impressive piece from the Purple Passion Mine given to George by Bill Gardner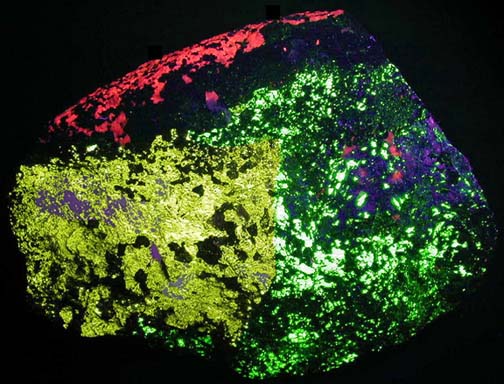 A large piece with Esperite, Hardystonite, Willemite and Calcite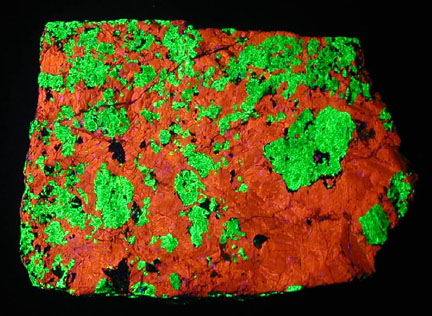 A classic example of Willemite and Calcite from the Edison Tunnel
Yellow Wollastonite in red Calcite from Sterling Hill
An excellent combination of Clinohedrite, Hardystonite, Willemite and Calcite
An attractive combination of yellow Norbergite and blue Diopside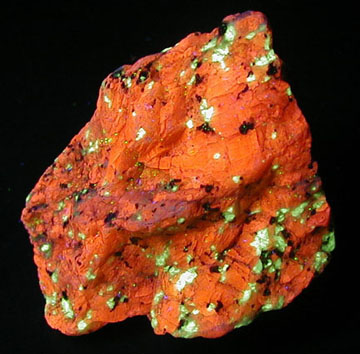 Calcite and Barite from Franklin, rather than Sterling Hill